| | |
| --- | --- |
| Certified Pre-Owned Rolex Milgauss | |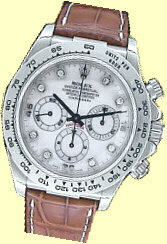 All of the Rolex Watches shown on the following page(s) are Certified Pre-Owned and are restored to Like-New Condition. Most of the watches shown are available new, however our Certified Pre-Owned watches will afford the buyer a great savings over purchasing new, and our sales consultants will be more than happy to discuss the differences between buying new and pre-owned. New watch prices fluctuate continually, thus call to get the lastest price quote. All watches shown are unconditionally guaranteed to be authentic, except those that have been adorned with Capetown's unique Geneva Collection® diamond enhancements. While Rolex considers them to be non-genuine, we have thousands of clients who have enjoyed our diamond and gemstone Geneva Collection® accessories. Each and every watch is covered by Capetown's unique, unbeatable Lifetime Warranty. Capetown Diamond is not an official Rolex jeweler*.

Capetown Diamond has made every effort to ensure the accuracy of information on this website, but is not responsible for errors or omissions. Prices and availability are subject to change.

All watch purchases from this page are subject to a Comprehensive Money Back Guarantee (less shipping charges).

Click Here to see the QUALITY DIFFERENCE with Capetown's Pre-Owned Rolex Watches.